Web Analytics
Goals are useless if you have no way of knowing if you've attained them.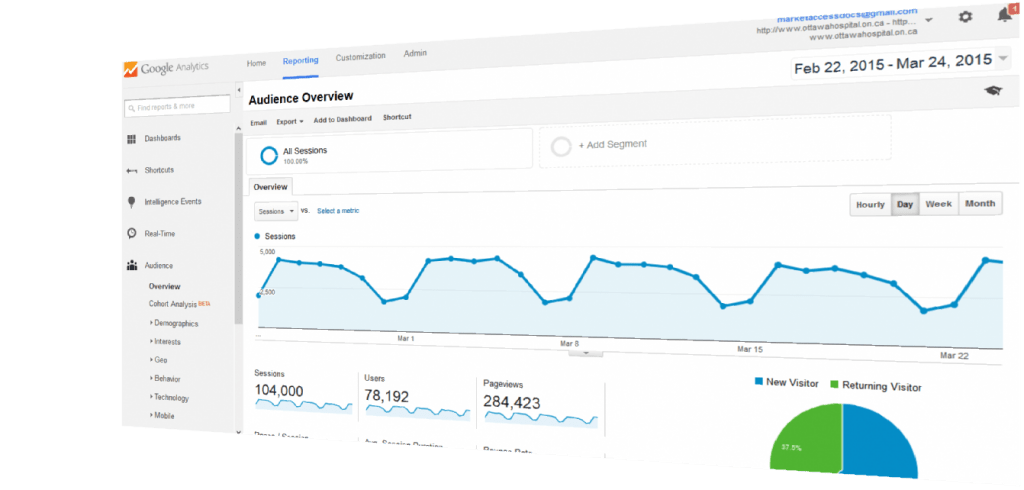 Can you imagine running your business or organization without sales targets or a budget?
Well, you'd be amazed how many people implement a web strategy without goals and a way to assess the effectiveness of those goals.
While it is nice to know how many people are visiting your site, there is much more important information to be found through the proper use of web traffic analysis.
Analytics tells us how effective your Search Engine Optimization strategies are, how effective your Adwords Campaigns are. Analytics shows us browsing behaviour — entry points on your site, how users navigate through and interact with your content, and show us whether funneling paths towards conversions.
Ongoing monitoring of your visitors behaviour on your site let us continue to refine the marketing strategy to ensure we are always on track to maximize the effectiveness of your budget and the attainment of your digital marketing goals.
Get a free assessment of your web analytics today...