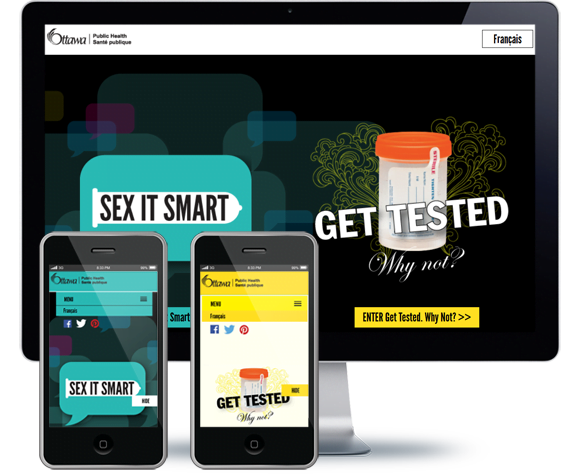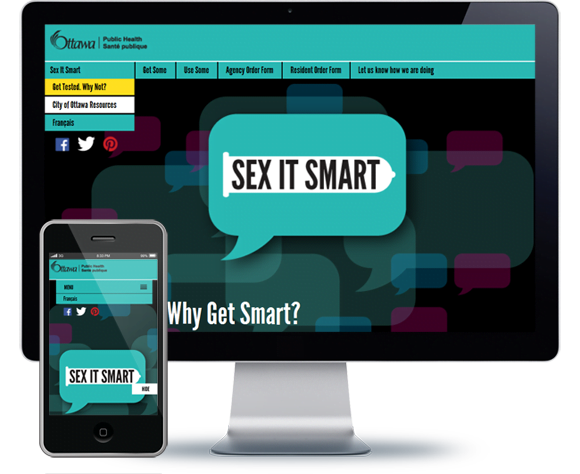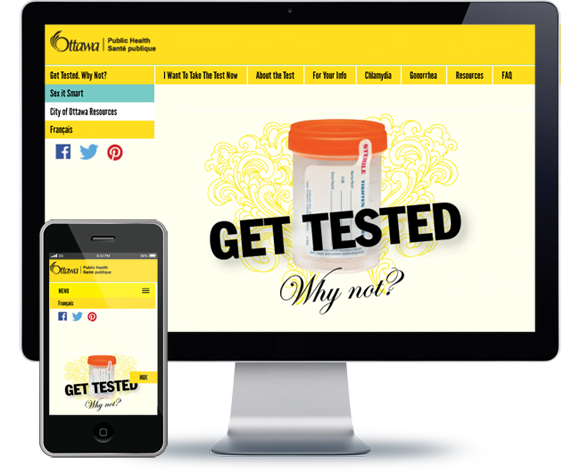 Creating a Healthy Website Aimed at Youth
Launched in 2010 by the City of Ottawa Public Health, the Get Tested Why Not? campaign was developed in response to rising rates of chlamydia and gonorrhea  among Ottawa youth aged 15-29 years. MarketAccess has continued to be a part of the successful team guiding website development and features.
The bilingual website was a result of outstanding collaboration and consultation. Developed in partnership with City of Ottawa, HB Social Marketing, and MarketAccess Communications open communication and consultation guided the development of the site.
The online confidential screening form provides youth with an easy method to arrange testing. Metrics on the number of requests demonstrates the success of the program. The site has met and exceeded expectations. The initial launch gathered media interest and raised awareness within the city. Site traffic has been outstanding and the program has become a model for other Canadian cities.
Based on the success of GTWN, the city launched the Sex It Smart (SIS) campaign. Condoms, when used correctly and consistently, are an effective method to prevent STIs and unplanned pregnancies.  Yet a third of sexually active 15-29 year olds in Ottawa state a condom was not used the last time they had sex.  The goal of the SIS campaign is to change this pattern. The goal is to raise condom  awareness and improve access to free condoms in the city!
Using the condom locator, youth can find locations distributing free condoms within the city. Agencies are provided an online order form to refill stock directly from the site.
Both sites are mobile friendly — an important consideration for connected on the go youth.
Recently the sites were reintegrated with a cohesive design and layout approach. Navigation for both sites and City of Ottawa Health website are included in each interface to visually connect the initiatives.
Ready to chat about your project?