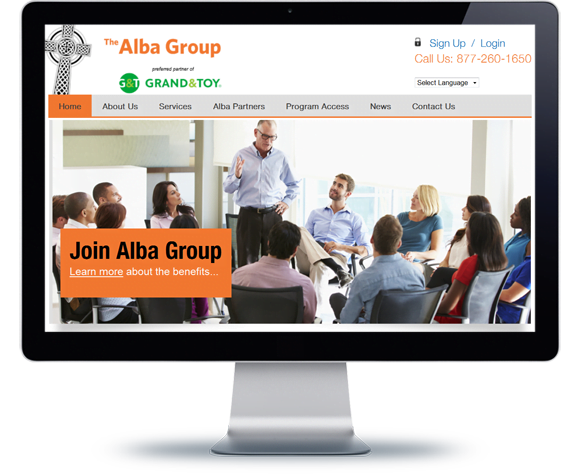 Providing Group Discounts and Service to Chambers of Commerce
Alba Group provides group buying power for members of Canadian chambers of commerce. We are also proud to be able to offer exclusive benefits to chamber members via the Alba Group.
After a review of Alba Group's vision and business goals, we implemented a SEO-friendly web site that reflects the visual branding of both Alba Group, and its major partner, Grand and Toy.
The site includes a membership registration and management system that allows chamber members to apply for membership, and a workflow tool to allow Alba Group to verify and manage these memberships.
Mobile - Responsive Design
Ready to chat about your project?