Canadian Association of Psoriasis Patients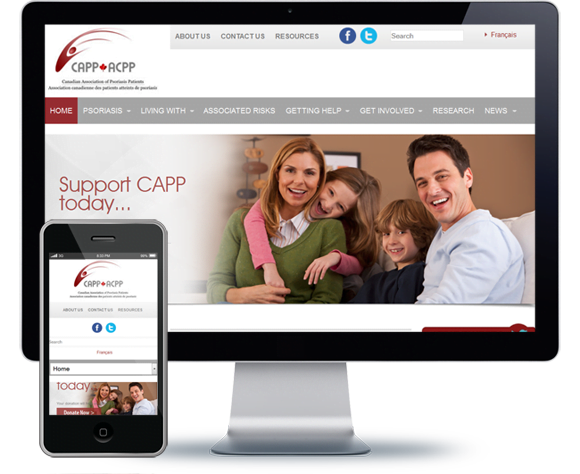 We've been privileged to be able to offer the Canadian Association of Psoriasis Patients (CAPP) over the past 4 years. We were initially approached to provide maintenance support and hosting services for their Drupal CMS platform.
We firmly believe that our clients should be able to easily manage all aspects of their website themselves. We helped CAPP formulate a transition plan to migrate the site from Drupal to CAPP's preferred CMS, Joomla.
After careful consideration of the goals and objectives of the new site, we developed a site is fully responsive (mobile friendly), bilingual, and CAPP staff can easily manage.
Mobile - Responsive Design
Ready to chat about your project?